The South Pacific World War II Museum brings together a diverse group of people with an incredible drive and passion to see one community's dream turn into reality. The Elwood J Euart Association which was formed by the group to get the project off the ground, is managing the fund raising and project management of the Museum during these key establishment phases of the project. As the Museum comes to fruition, it will be managed by its own independent committee, pooled from the local community that calls Santo home.
The Elwood J Euart Management Team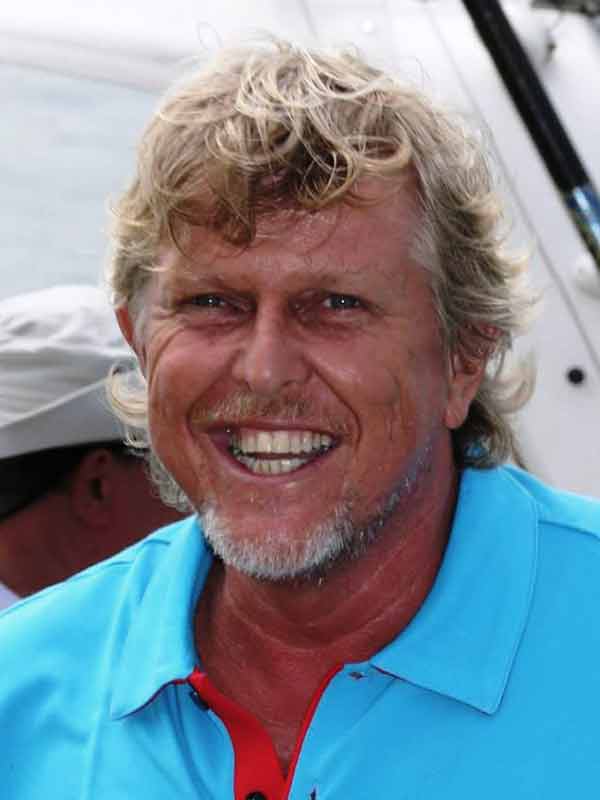 Bradley was born in Ipswich, Queensland Australia, and grew up in Brisbane and on the Gold Coast where he studied carpentry and joinery. In 1987 he moved to Vanuatu to work on rebuilding projects after Cyclone Uma and he now lives in Luganville, Santo, with his wife Ruth, daughter and two sons. Bradley is the managing director of Santo Hardware, a leading hardware store in the northern town, with a great passion to help develop local communities. He has been instrumental in the development of Luganville and widely involved in community works. He was recently awarded the Paul Harris fellow certificate of recognition by Rotary International for his efforts and support with rebuilding a school after cyclone PAM. He was also a recipient of the Silver Jubilee medal from the President of Vanuatu in recognition for his contributions towards the development of Vanuatu. He remains a committed individual very passionate in helping Santo and Vanuatu preserve the WWII history of Vanuatu.
William Widup is from the United States of America, and is not only a veteran of the US Army, but also the proud son of a distinguished Army veteran. Since arriving in Vanuatu in 2004, he and his family – wife Christina and four children – have considered Santo Island their home. William leads Up & Up Ministries, a non-profit, interdenominational mission organisation that facilitates the preservation of Vanuatu's indigenous languages through Bible translation, vernacular education and practical training. The relationships he's forged across various sectors of the Luganville community—and his own military heritage—give him a passion for seeing the South Pacific WWII Museum become a reality. He is also one of the founding members of the Museum.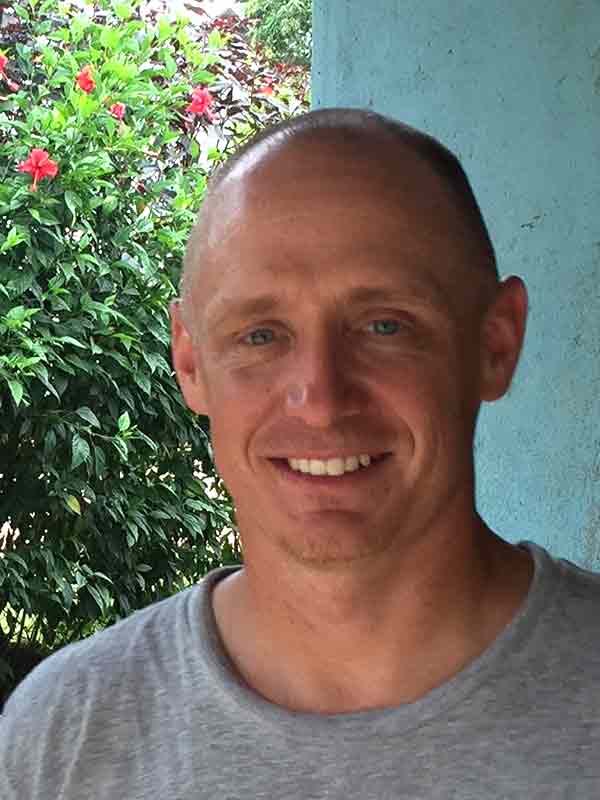 WILLIAM WIDUP
Vice Chairman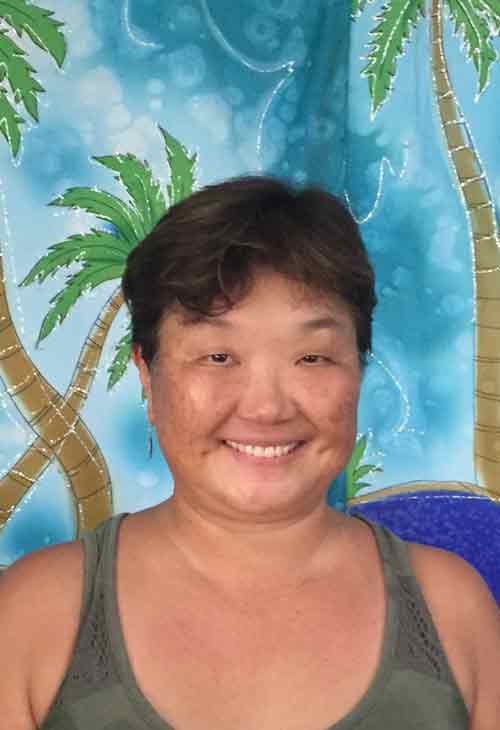 Mayumi Green was born in Tokyo, Japan, and has lived in Espiritu Santo for over 30 years with her husband and family. She arrived in Vanuatu in 1988 to start up a scuba diving operation with her Australian husband after they met in Brisbane. For 19 years she was a dive guide on the SS President Coolidge. Her involvement with the Coolidge led her to learn a great deal about Vanuatu's WWII history and has since developed her own collection of WW2 artefacts. She is now operating a successful inbound tour operation in Santo, Wrecks to Rainforest, which got her involved in remote bush area explorations in Santo and on other islands. Her love for Vanuatu has led to her wide involvement with the communities in the northern islands of Vanuatu, including the local communities in Santo. Mayumi was one of the founding members of the Elwood J Euart Association.
Rayman was raised in Vanuatu and his family have lived in Santo since before Independence. Rayman owns and manages a boutique hotel in the centre of Luganville, The Espiritu Hotel. This is also the current site of the South Pacific WWII Pop Up Museum. Outside of work Rayman is very involved in the community as Vice Chairman of The Espiritu Santo Tourism Association and also involved with the Santo Travel Information Centre and the Cruise Ship Committee. Rayman joined the Elwood J Euart Association in 2014 and brings with him extensive local knowledge of Santo and excellent industry and community connections.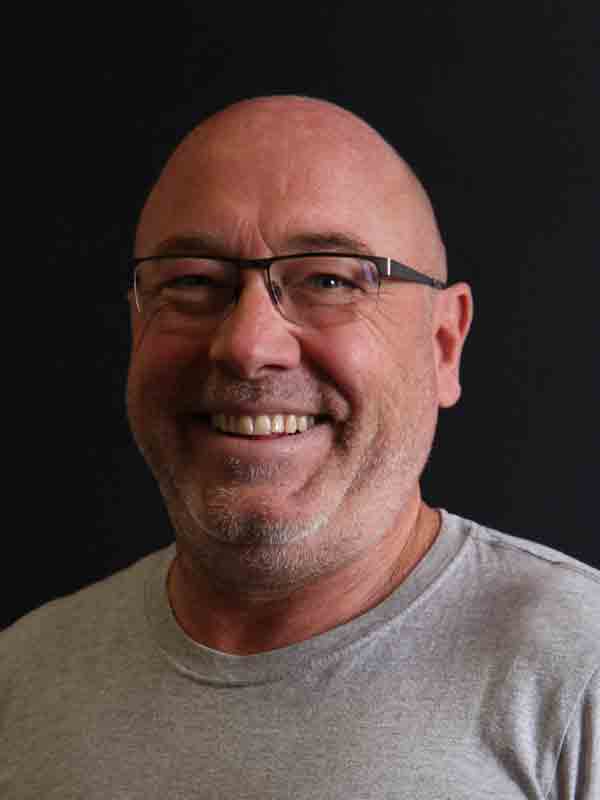 JAMES CARTER
Project Manager
James has been with the Museum project for the past five years and in that time has spearheaded our marketing and communications activities. He comes to us with around 35 years of advertising experience having worked as a copywriter in some of Melbourne's and indeed Australia's largest and most awarded advertising agencies. Over the years, he worked on a diverse range of clients including the Australian Government, Mars brands, Mercedes-Benz, National Australia Bank, Lexus and eight years heading up the Australian Defence Force (ADF) account. In that time, he created an immense amount of award-winning work for the Navy, Army, Air Force and Army Reserve. He is currently working for Playground Studio in Melbourne – a boutique powerhouse branding agency. James has a keen interest in military history, with a particular interest in warbirds. He sees the museum project creating a lasting legacy for Espiritu Santo while at the same time honouring those that served in the Pacific War.
Marina was born in the small island of Aore and grew up on the island of Malo where her parents worked their garden and the large coconut plantation on their property. She attended primary school before spending her junior secondary years at Onesua High School. Marina then moved to Port Vila to attend Malapoa College. Her working life began in 1984, and since then she has gained administration experience in both the Public and Private Sectors. This broad range of experience has resulted in Marina building up excellent network relationships throughout Vanuatu. Marina is fluent in English and Bislama and also understands French. In October of 2017, she started working for the South Pacific WWII museum in the project Development Office at Unity Park in Luganville as a Support Officer to the then Project Office Manager, the late Alma Wensi. It was through Alma's legacy that she has been motivated to build a strong passion for the WWII history of Espiritu Santo and the South Pacific.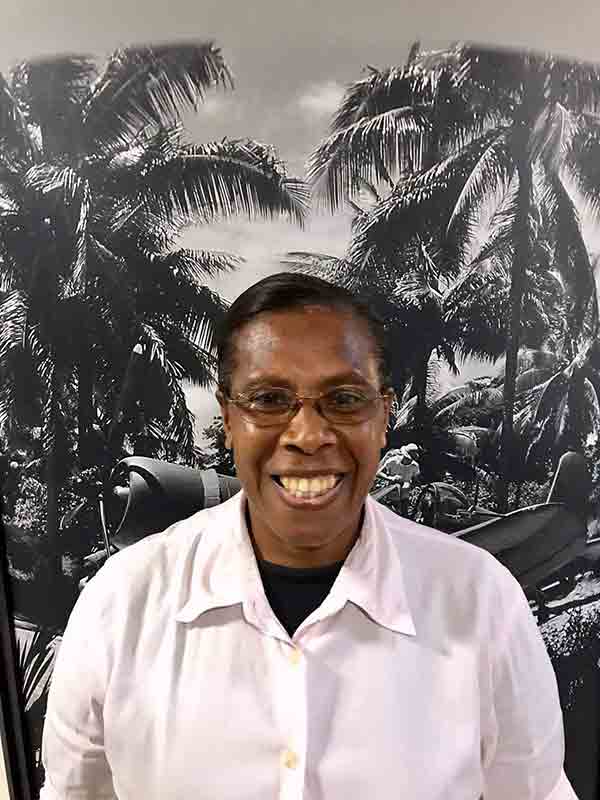 MARINA MOLI
Support Officer
With your assistance, we can create one of the world's great museums.