Where will the museum be situated?
The South Pacific World War II Museum has been granted a portion of land adjacent to Unity Park, a large area at the west end of the main street in Luganville. During World War II, the site was home to a US Navy Patrol Boat base on the edge of the Sarakata River. To give you some idea as to its location, we've overlaid our architect's plan of the building on top of a satellite image of the area.  Clicking on the little camera icons, reveal architectural renders of the completed building from those angles. The yellow arrows indicate which direction the renders are facing.
For a wider satellite view of the site, click on the thumbnail below.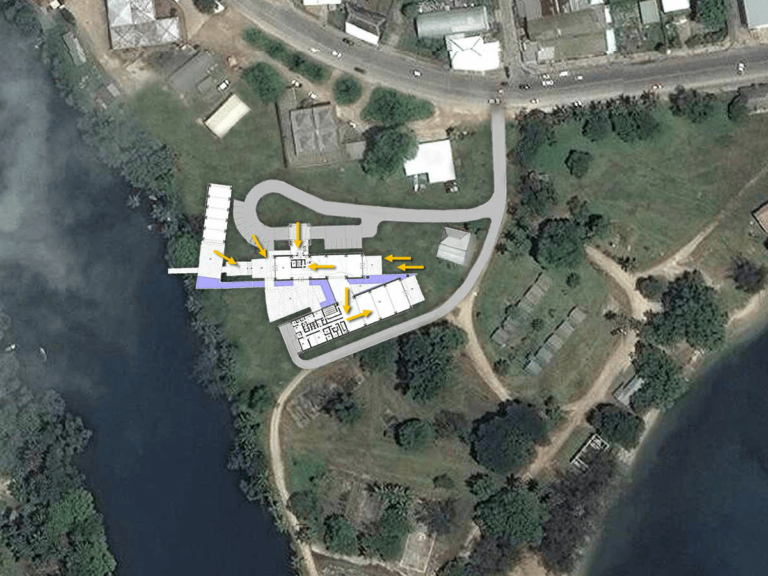 Project Development Office
The Museum restored an old building on the edge of our Museum site that has become the Project Development Office. It quickly became the hub for the project and where our administration staff reside as we fundraise for the next phases of our development. The site also houses our mini museum where you'll find a small but exciting and fascinating range of exhibits currently in the Museum's collection. It provides a fantastic destination for tourists and other interested people wanting to find out more about the project as it proceeds. You can see the building on the right hand side of the Museum plan, where the two new roads intersect.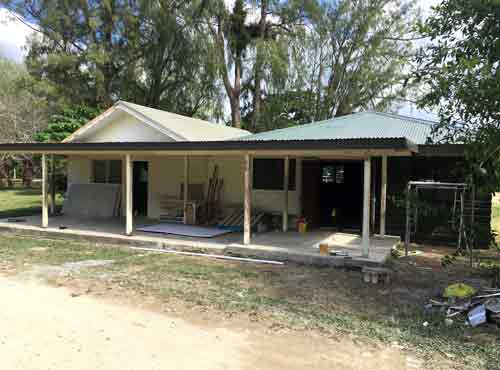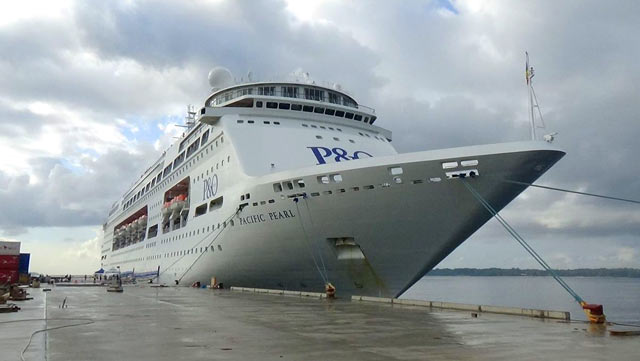 Photo: Wayne Huang, Shanghai Construction Group.
It's all about the location
The mini museum and indeed the completed larger museum are situated close to Luganville's waterfront area, which has made it a favourite cruise ship passenger destination.  With a new multi-million dollar shipping terminal has recently opening not far up the road to the east of the Museum site, it will better serve Luganville's tourism industry. In fact the wharf is the longest in the South Pacific and can handle two cruise ships berthed at the same time.


Click to watch a short drone video showing the Museum site beside the Sarakata River in Luganville. This was shot while the Development Office was being renovated.
Click to watch the ceremony marking the 75th anniversary of the sinking of the Coolidge and the opening of our Development Office and mini-museum in Unity Park.
Your contribution will help us create a lasting legacy for the people of Vanuatu.