SS President Coolidge 80th Anniversary
October 26, 2022 will mark 80 years since the SS President Coolidge hit two sea mines on her approach to Espiritu Santo and sank just off the beach along the south east coast. To mark this memorable occasion, the South Pacific WWII Museum will be holding two major events on the day.
The first is a short commemoration at the Elwood J Euart Memorial followed by a wreath laying on the beach where the Coolidge survivors came ashore. A number of significant VIPs will be attending the event and we will be livestreaming it over the internet via satellite, thanks to 3Link Communications. We'll be making further announcements on how you can tune in to the event closer to the date.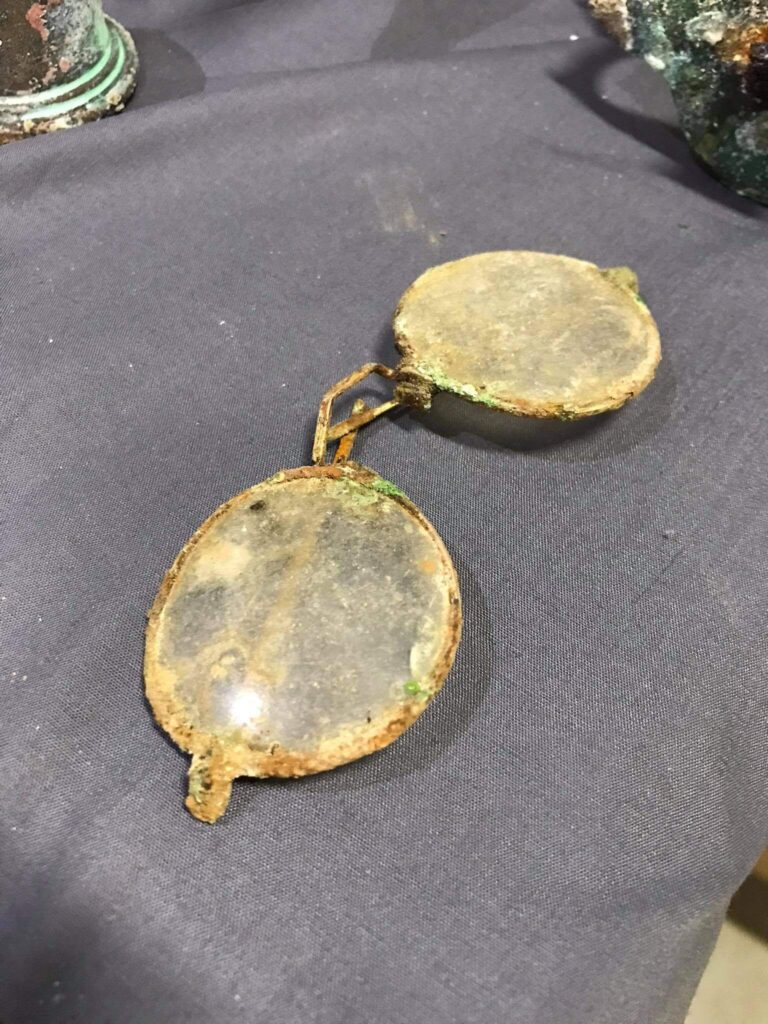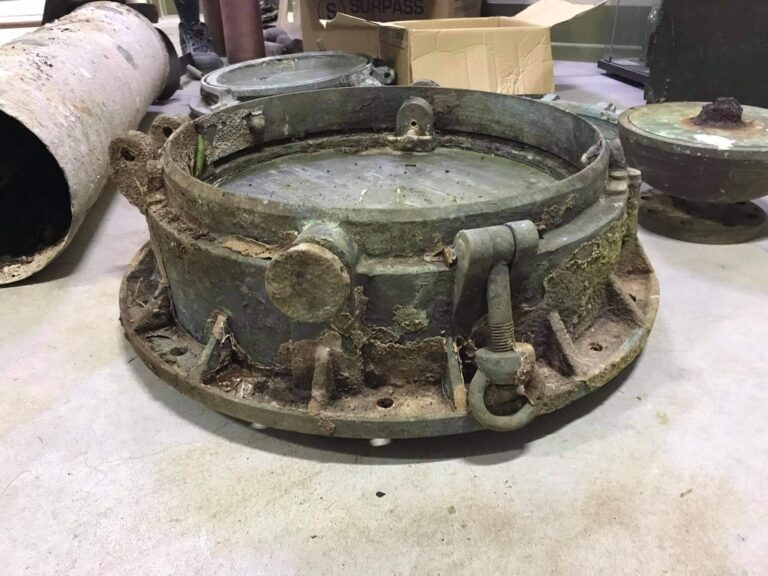 A pair of spectacles above, and a porthole below. Both from the Coolidge and will be on display.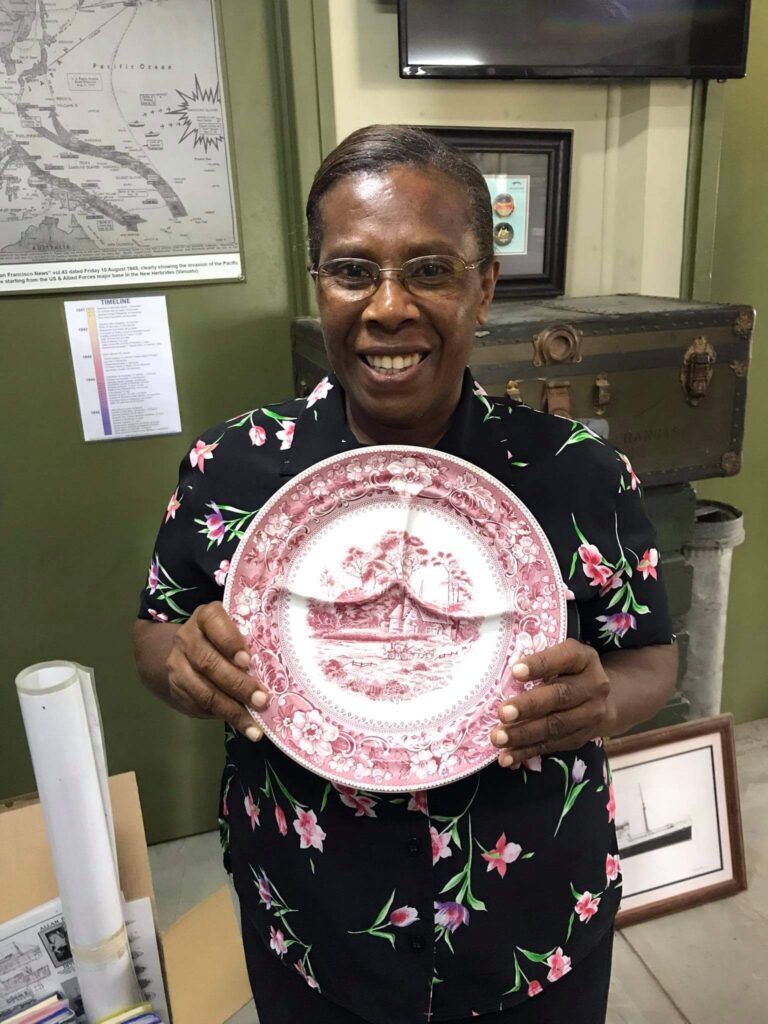 Marina at the Museum holds a Buffalo Chna dinner plate from the Coolidge.
During the afternoon of the 26th we will be opening at the Museum a special SS President Coolidge exhibition, featuring artefacts from our collection, including those from the Allan Power and John Wojcik collections.
It promises to be a memorable day. As events and timings are firmed up, we'll be making further announcements via Facebook, Instagram and Twitter.
You can find further information on the remarkable SS President Coolidge on our website here.
While information regarding Elwood J Euart can be found here.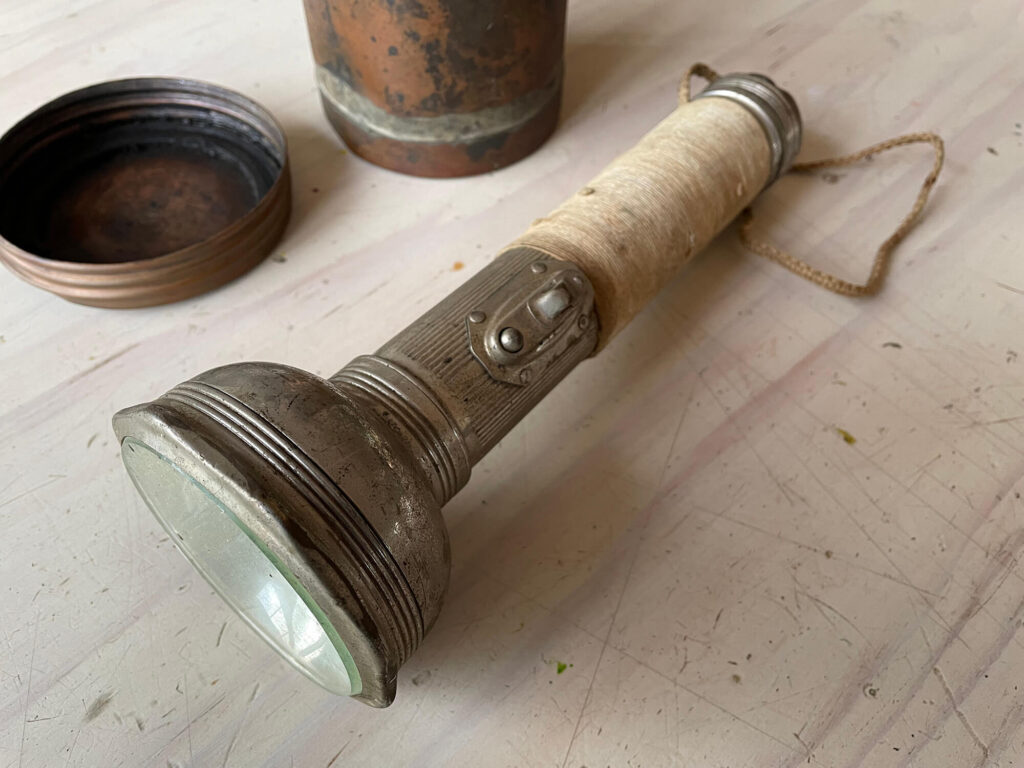 A flashlight from one of the Coolidge's lifeboats. Part of the John Wojcik Collection.
Your contribution will help us create a lasting legacy for the people of Vanuatu.