The islands of Espiritu Santo and Efate became strategically important for the Allied war effort following the commencement of the Pacific War in December 1941. In early 1942, the Japanese had already reached the Solomon Islands and New Guinea, prior to an intended push on Australia and possibly New Zealand. Given the strategic importance of the New Hebrides, the population feared that it would only be a matter of time before the Japanese invaded their island paradise as well. Thankfully the Americans had other ideas and in a surprise move, sailed into Second Channel in May 1942.
More than just establishing minimal defences throughout the island nation, the American's literally took over and built massive infrastructure on the two main islands – Efate and Espiritu Santo – to support their war effort and turn Vanuatu into a massive offensive staging area from which to to wage war against the Imperial Japanese Army.
Tens of thousands of tons of machinery and supplies arrived to enable the construction of wharves and jetties, numerous air bases, ammunition dumps, fuel farms, hospitals, even cinemas, gigantic mess halls and all the vital infrastructure such as roads, power and water to support the troops. And support they needed. Very soon, over 100,000 troops arrived from the US, which peaked at around 400,000 at the height of the military build-up on Vanuatu.
The two countries signed an unusual agreement making the islands an Anglo-French Condominium – or ' Following the Japanese invasion of Guadalcanal, Admiral Ernest King, Commander in Chief, United States Fleet and Chief of Naval Operations during World War II, drew up a joint basic plan for the occupation and defence of Efate in March 1942. Its terms stipulated that the US Army was to defend Efate and support the defence of ships and positions. Under the plan, the US Navy was assigned four key roles:
Construct, administer and operate a naval advance base, seaplane base, and harbour facilities;
Support Army forces in the defence of the island;
Construct an airfield and at least two outlying dispersal fields;
Provide facilities for the operation of seaplane-bombers.
On April 8 1942, approximately 500 men from the 4th Defence Battalion, 45th Marines arrived on Efate from New Caledonia. Elements of the 1st Naval Construction Battalion (the Seabees) arrived on May 4 1942 and were critical to the establishment of operations on Vanuatu. They were quickly reinforced by a ground echelon of VMF-212 and 4 Marine Defence Battalion, and later by 24 Regiment.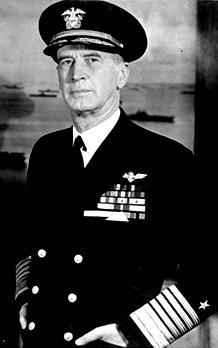 When construction was complete, the Americans occupied an enormous area right across the south east corner of Santo. Clicking on the thumbnail will give you some sense of the breadth of the American occupation of Espiritu Santo during World War II.
Your contribution will help us create a lasting legacy for the people of Vanuatu.