Eleanor Roosevelt's Visit
If you'd like to see where this gallery location fits into the bigger picture of life on Espiritu Santo during World War II, we've created an interactive map page. There you'll find a Google Map of the south east corner of Santo with as many locations as possible marked out for you to explore. Clicking on the image will take you there.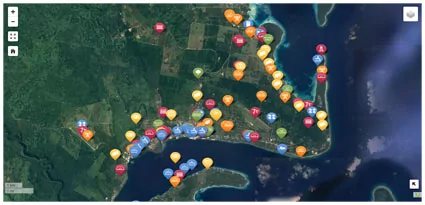 With your assistance, we can create one of the world's great museums.